Over 60% Sold Out!
Register and get your booth today!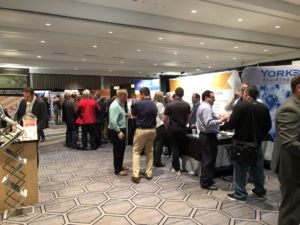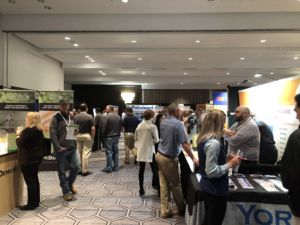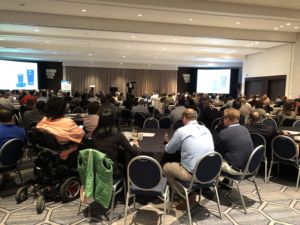 Exhibit at the ABAA Conference & Trade Show
The Air Barrier Association of America is holding its 9th annual conference and trade show in Reston, VA. The conference will be two days of comprehensive learning tracks and workshops for design professionals, general contractors, air barrier contractors, consultants and testing labs.
Your goods and services will be visited by hundreds of trade professionals.  The exhibitor's hall will be a high traffic area, as booths will be located in and just outside the main ballroom, close to our keynote speakers, lunches, opening reception, and training rooms.  The conference is only 10 minutes from the Dulles airport and very easy to navigate.
Booth locations will be provided on a first come, first serve basis!
Each booth purchase receives two (2) complimentary booth rep registrations.
| TYPE | MEMBER | NON-MEMBER |
| --- | --- | --- |
| Exhibit Booth | $2,250 | $2,750 |
First come, first served for Booth Selection Priority
Exhibitor Service Packet for the 2022 ABAA Building Enclosure Conference & Trade Show
Dear Exhibitor,
Please download a copy of the Exhibitor Service Packet for the upcoming 2022 ABAA Building Enclosure Conference & Trade Show – May 10 – 11, 2022.
To submit an order, please fill out the relevant pages and return them to Shepard Exposition Services customer service department via fax at 410.737.9274 or email to baltimore@shepardes.com
BOOTH PACKAGE
Items provided in your booth, per exhibitor:
8′ High backwall drape
3′ High sidewall drape
7″ x 44″ Cardstock Identification Sign
Show drape color(s): black
Aisle carpet color: facility is carpeted
Please download the Exhibitor Service Packet for IMPORTANT DEADLINES
To encourage exhibitor interaction, all attendees will have the chance to win great prizes and learning units if they complete an Exhibitor Bingo Card by visiting all exhibitor booths.
If you have any questions, please feel free to contact:
MIKE GRAHAM
National Sales Manager
Shepard Exposition Services
Office: (703) 667-2195
Cell: (703) 623-0663
mgraham@shepardes.com | shepardes.com
PLEASE NOTE:
All AV and electrical services are available through Hyatt Regency Reston NOT Shepard Exposition Services. Order forms for each are available for download.
If you have any questions, please feel free to contact:
Yasemin Smith
Senior Event Planning Manager
Hyatt Regency Reston
Office: (703) 925-8127
yasemin.smith@hyatt.com |reston.hyatt.com